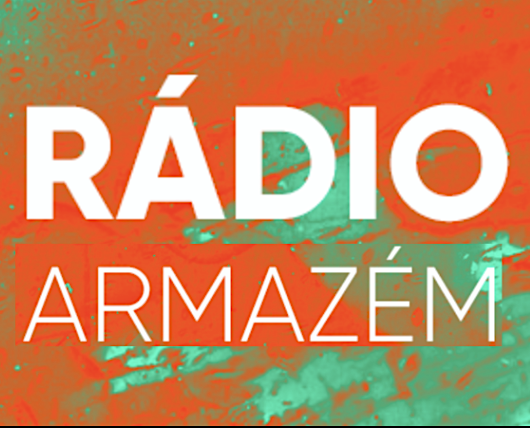 Rádio Armazém
Brasil
---
Hi! In our opinion, your track sounds positively dissonant and at the same time heavenly, a solemn ceremony. Each listen introduces the discovery of another layer, which inspires even more listening. It seems dominated by its smoothness, inventive arrangements yet authenticity and dazzling commitment to inspiration.
The track has potential for playlists and radio stations specializing in the genre.
Go with the flow!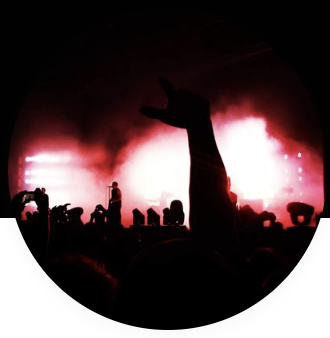 DISTOPIC.IT
Journalist. Italy
---
Ciao!
There is something about Satie in your song. Or maybe Schubert. Mmmmmh, more Erik Satie. But let's say it's a song that is inspired by the romantic era of the 19th century (in our opinion, huh).
Is it a good song? Absolutely yes. It's very cinematic, it looks perfect for the end credits of a drama film.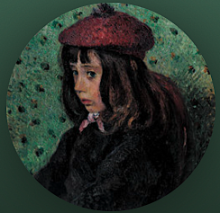 Kaan Gölgesiz
Spotify classical music curator
---
"The first seconds are really melancholic and interesting. It's an excellent quality composition and one of the best productions I've heard in a long time. I am sure you will continue to do good work in the future."
#🆁🅺🅲 - Radio Kaos Caribou
Radio France
---
Good Evening! Thanks for your brand new message.
This tune is more emotionally attractive with lots of spaces & a great heartfelt performance.
Archie & Team.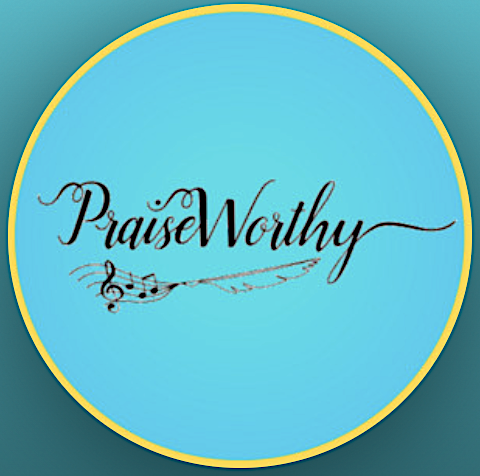 Praiseworthy
Music expert - USA
---
Hi Oxiroma - nice melodies and movement on this while keeping it peaceful and soft. I'll add this to our Peaceful Piano playlist. Thanks!
Andrea Moro
Playlist Curator. Italy
---
Hello! Perhaps the most beautiful song you made me feel, great atmosphere.
Playlist di musica italiana e internazionale.
Ron Murx - Playlist Curator
United Arab Emirates
---
"These are my reviews after listening the song. The melodies of the song are catchy, tuneful and melodic and as a listener I feel interested with it that I want to finished it until the end. The musical instruments I described it to be imaginative, rhythmic and smooth. For me Oxiroma is such a talented, skilful and experienced Artist. He delivers a lively performance that is full of confidence. On the other hand, the music also has a professional approach to recording and production. Thus, the style is in great demand commercially. Yes, I will add it on my playlist as it will add flavour to it. Keep safe always!!!"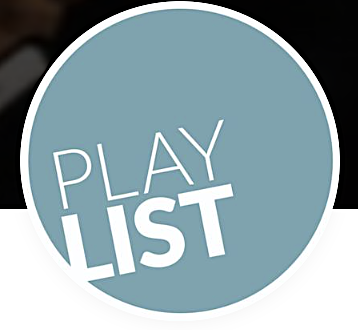 PlaylistCamps
Media Outlet, Playlist Curator United Kingdom
---
Hello sir/ma'am, my team and I received your track and after checking it out we really loved it. We have decided to go forward with the playlist placement, social media post and the website blog.
The track is really amazing, the entire composition is a master piece and you deserve to be pushed forward and to the top.
You can share your future projects with us to again check them out. I think you and your team are doing a very great job, keep it up and we'll also keep supporting you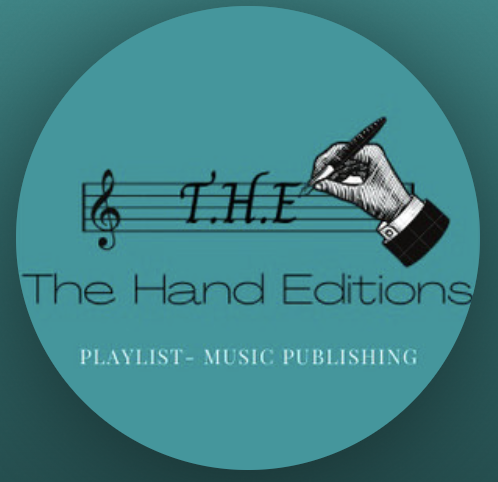 The Hand Editions
---
Dear Oxiroma,
here you are with another beautiful piece.
A piece with very delicate and sweet tones.
Some passages are very reminiscent of a sweet lullaby that lulls and comforts the listener.
The piano, with its main theme, sounds as if it is a solo voice singing a very catchy melody that, as a result, easily sticks in the memory.
I also found some harmonic choices interesting.
I will immediately add your track to my piano playlist!
Best regards!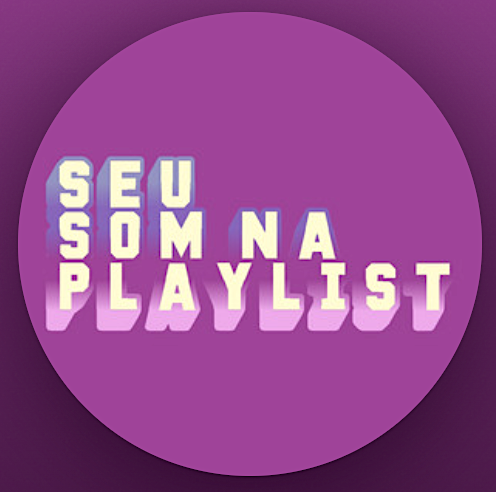 Seu Som na Playlist
Curator Brazil
---
Agradecemos pelo envio da canção. Toda música que faz relaxar é importante no mundo de hoje onde as pessoas andam tão estressadas. Não temos uma playlist específica com músicas instrumentais mas vamos incluir na seu som indie brasil para que você possa angariar fãs entre os brasileiros. Sucesso e agrademos pelo envio da faixa.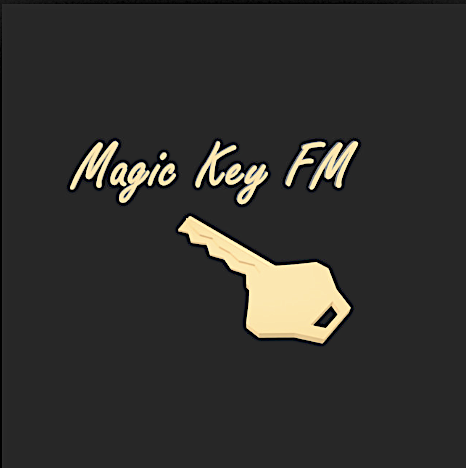 Magic Key FM
USA. North Carolina
---
Great work on this track, you play your instruments so beautifully and the mix/master really lets them shine here with the high quality final recording. I know I wish I could get that full spectrum sound with my piano stems!
I'd expect your composition will play at least daily on our terrestrial station here in North Carolina and on our simulcast at www.magickeyfm.com
Aurasky Music
Label PARIS FRANCE
---
Hello Oxiroma! I think this music is very melodically inspired, it tells a story and there is a good and very felt construction with pianistically elegant passages. I really like at the little rhythmic flights and the general interpretation with those catchy melodies. I'm adding you to our "Organic Neo classical" and will put you in the spotlight soon.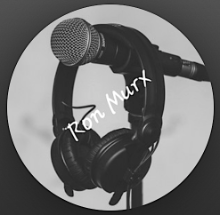 Ron Murx
Spotify curator
---
These are my reviews after listening the song. The melodies of the song are well-shaped and melodious as a listener I feel interested with its melodic tune that I want to finished it until the end. The musical instruments I described it to be varied, rhythmic and engaging. This Artist is such a talented, skilful and competent Artist. I believe that she be able to delivers a lively performance that is full of confidence. On the other hand, the music also has a professional approach to recording and production. Thus, the style is in great demand commercially. Yes, I will add it on my playlist as it will add flavour to it. Keep safe always!!!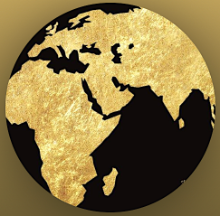 Showland Productions
Los Angeles
---
I really enjoyed the pace and tempo of Alone with the Pianist. This is a perfect song for a subtle but intense scene of a movie. Your strong piano play tells its own story while keeping your single unpredictable. Happy to add Oxiroma to a playlist.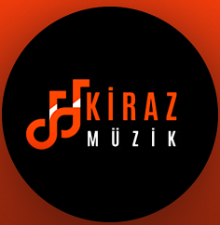 Kiraz Müzik
Spotify curator
---
Good work. There is no doubt that the artist is very talented. The sound quality of the song also sounds good. The melodies in the song are decorated quite successfully. Congratulations and thanks…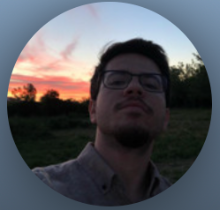 Oğuzcan Kadan
---
"It's like your composition says something without words. I definitely found these types of compositions very impressive. I can also say that I found it successful in terms of flow. All the best!"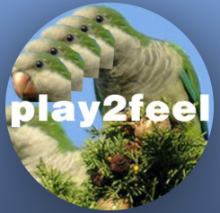 play2feel
---
"I think the song creates a very good atmosphere and I love its textures and vibes!"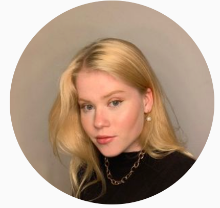 Shona Oliver
Spotify curator
---
"Ascetic Clavier" - Perfect! I look forward to sharing this piece soon 😊"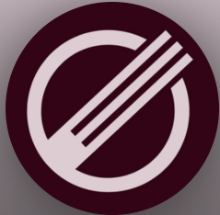 Caoba Records
---
"Thank you for sending us your track. "Memories of the Heroic" is a beautiful composition, performed with great tenderness and emotionality. The piece creates a very calm and touching atmosphere. We would like to share it in our ever-growing Mindfulness playlist, as it great work and we think it will work very well as music, relax or meditate. We wish you good luck with your launch. Regards, Sofia"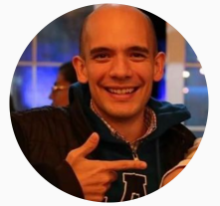 Jimmy Mapache
---
"Hi! Thank you so much for your introduction. I really like it when songs have beautiful melodies, like your song. I will share it in my two main playlists and in a smaller piano playlist, which will soon be enhanced with advertising! 😊 I wish you all best wishes and please keep making great music. Thanks for sending me such a nice piece! Your music is really good so keep making more 👊 Jimmy"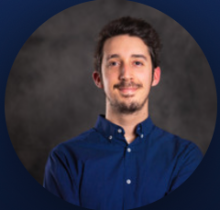 Alexmonti90
Spotify curator
---
"Hello! Thank you so much for the music you sent me, I listened to your song twice! it's very beautiful, it's sweet, it's ambient, it takes you to another world, I'm going to give you a diffusion in my piano list that I think suits you."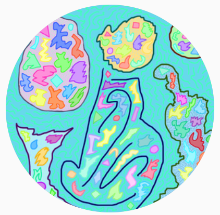 Ingrown Records
---
"Hey! Really nice track, I'd love to put it on a public/internet radio show (on Mixcloud) if you don't mind. Wish you all the best. Take care! - Ryan (Ingrown Records)"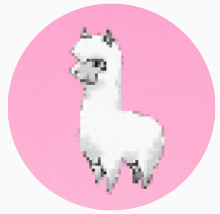 Alternative Alpaca
Spotify curator
---
"The track will work very well in our playlist! It will be there for a long time! Really good track! Great atmosphere!"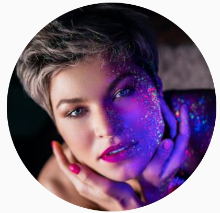 2021 HOT TOP Europe
---
"Hey! Cool tune! I'm taking it! Also, I can put the track in the top 30 of my playlist. Best regards, Anna 🎶"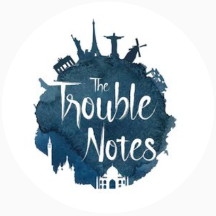 TheTroubleNotes
Spotify curator
---
"Thank you for your introduction. We love the uplifting and positive intro and construction of this track. Good transition dynamics. The vocals are great and have a heroic feel to them." & "Hi. Thanks for another introduction. We love the soft construction of this tune and its soothing energy. The song allows your mind to slow down and find peace, creating a moment of bliss."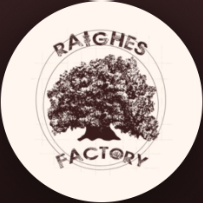 Raighes Factory
Italian music label
---
'Hi, great composition. I really liked the melodies, so graceful and very touching. Beautiful soft and melancholy mood. The touch of the piano is amazing and pleasantly intimate. We will add your music to our Modern Piano playlist. Thank you for sharing. All tracks added to our lists will be considered for the 2nd Raighes Factory Music Award.'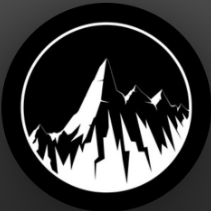 Ambient Soundscapes
---
"Thank you for sharing your music. It was a really relaxing and peaceful piece to listen to. Artfully and beautifully arranged piece with a solid theme. I would like to include this track in my list called "Classical Soundscapes". I will share it as a greeting and I will add the track as soon as possible. Best regards and thanks again. Henrik Lauge."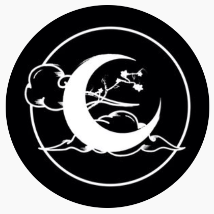 Bloom Pool
---
'I really liked the progression here, very nice melodies and great use of space. I see it as the soundtrack to some of the best BBC dramas right now. Stellar work, thanks for the introduction!'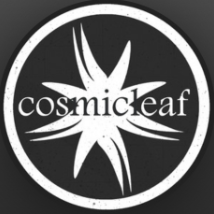 Cosmicleaf
---
'Beautiful nostalgia is here, working for our list of music to cry on, all the best for your release!'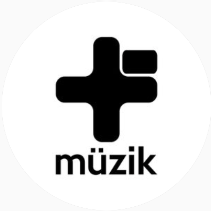 ArtıEksi Müzik
---
I love your work and you make it perfect every time. Thank you 😊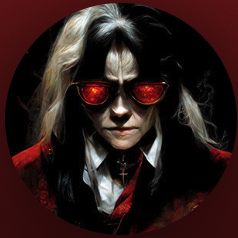 Samet Cemal Gökçimen
---
"I Believe You Will Hear Me... Orchestral is a beautiful and uplifting piece of orchestral music composed by Oxiroma. The piece opens with a soft and gentle melody played by the strings, which is soon joined by the woodwinds, brass, and percussion to create a rich and full sound. As the piece progresses, the melody becomes more complex and the dynamics shift, with the music building to powerful crescendos before receding back to quiet moments. Throughout the piece, Oxiroma displays a masterful sense of orchestration and composition, creating a piece that is both emotional and evocative."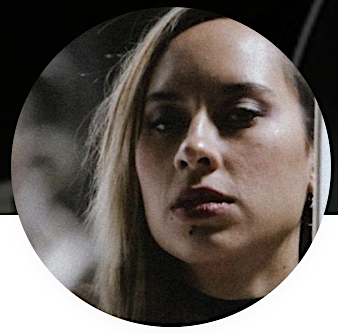 Alcaldesa
Compas Radio
---
What a beautiful and nostalgic song "When we met this melody was playing"! It made me feel like I was in the living room with my lover dancing beside the fire and at the same time it made feel so sad and lonely as when you loose someone you love so much.
The production is very good and the piano sounds so profesional. I love this instrument so much, it's so pure, and I wanted to dance a ballet coreography with it. Listening to this song is like a catarsis, that moment when you feel such a liberation. Thanks for sharing and making this beautiful pieces. I hope I can listen more from you!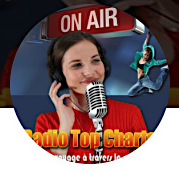 Radio Top Charts
Radio Station France
---
A pretty Orchestration, one would say a magical film credits, musically it's great, we let ourselves be carried away by all these instruments, we have the impression of flying in the clouds in search of a lost island, so we're going to give dream to our listeners by broadcasting you in our radio in our program "the discoveries" from noon in France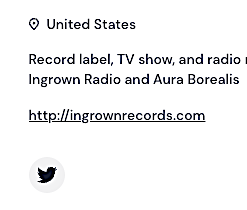 Ingrown Radio
USA
---
Hello again! Cosmic greetings!! We hope all is well over your way. This is seriously fantastic work! Thanks so much for sending it over to us. We would absolutely love to play this track on our experimental / indie public access and internet radio show Ingrown Radio - Thank you again so very much. Wishing you all the best. Take care! - Ryan.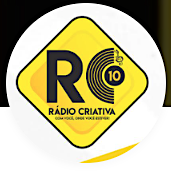 Rádio Criativa10
Brasil
---
Hello Oxiroma. Your song is sensational, congratulations on the lightness and softness of the chords. This is the kind of song that everyone will listen to and love. Your music will be broadcast according to our schedule.
Welcome to our Creative Radio10 Salvador.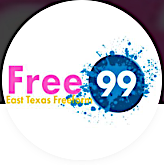 Free 99 - Radio Station -
United States
---
Thank you so much for sending this song to Free 99!
What a nice song to listen to! Free 99 Material rarely comes by, and this song fits that label! Keep the songs coming on here and keep up the great work!

York Calling
United Kingdom music blog
---
Compregension_orchestral is the intriguingly titled track that we have to share with you from Oxiroma today. It was composed for the piano, before a gorgeous set of orchestral elements were added over the top, making for one beautiful piece of music. As you might have guessed, it's a classical song, harking back to the glory days of the genre. It really is haunting to behold, as the piano performs lovely little motifs against the orchestral backdrop. Don't miss out on this if you're a fan of classical music!
By Jane Howkins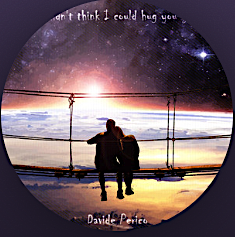 Davide Perico
Playlist Curator - Italy
---
Your dedication to your craft is evident, and I'm excited to have the opportunity to listen to your work.
Having given "Comprehension_Orchestral" a thorough listen, I must say that I'm truly impressed by the sound and atmosphere you've masterfully crafted. The instrumental composition resonates deeply and evokes a cinematic quality that's captivating.
I'm thrilled to let you know that "Comprehension_Orchestral" fits seamlessly into the vibe I'm curating for my film music playlist. The track's make it a perfect addition to the collection.
Your musical talent shines through, and I'm genuinely excited about the prospect of featuring "Comprehension_Orchestral" in the playlist. Thank you for sharing your artistry with me, and I'm looking forward to highlighting your composition in our carefully selected collection.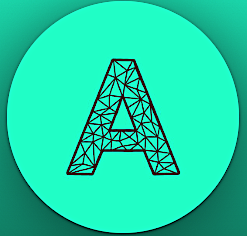 Rádio Armazém
Brasil
---
Hello, in our opinion the version of "I Believe You Will Hear Me" is a classical orchestral song that touches the heart of the listener with its rich variety of melodies and peculiar arrangements. The composition is moving in its execution, offering a mix of sounds that go beyond what is expected in classical music.
The unique arrangement of this work is incredibly clever, and the combination of instruments is second to none. The result is an immersive and emotionally charged soundscape that takes the listener on a journey of sensations. The music is a true celebration of the passion for orchestral artistry and demonstrates remarkable skill on the part of the composer.
The track starts with a smooth and charming intro, introducing a main theme that is soon joined by a variety of other instruments. As the song progresses, it expands into a powerful, dynamic crescendo that is breathtaking. The composition is expertly executed and offers a rich tapestry of sonic textures that keeps the listener engaged from start to finish. The track has potential for playlists and radio stations specializing in the genre.
Stay in the flow!
We'll feature your music on our radio show "Noitinha Groove". Later, this program will become a playlist on our Spotify profile and your music will continue to play on the radio. We'll share it on our social media and tag you on our instagram for our followers!

BT Fasmer
CREATOR OF THE INTERNET
PORTAL "NEWAGEMUSIC.GUIDE"
---
Hello, Oxiroma!
What vibrant music! I am honored to have such amazing music on my page and playlists!
"Ascetic" video is now on the front page of "Newagemusic.guide". You can't miss it 🙂
Also, I've added songs to the "Spotify New Age Music Radio" playlist and to the "New Age Stars Radio" playlist:
I will promote your music for free! Nothing makes me happier than helping talented people like you.
I was wondering; do you have any background information about these songs? What inspired you to create them?
Waiting for your answer!
All the best, BT
bt_@_btfasmer.com